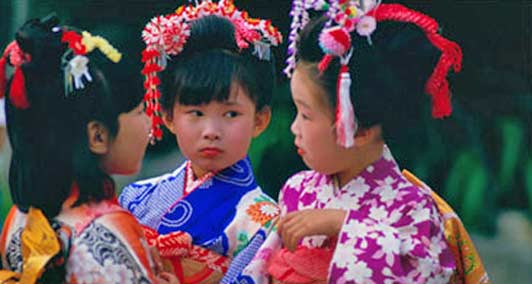 I know you're interested in Japan and I don't feel qualified to provide insider advice on this destination, so I asked Scott Gilman, Managing Director and Co-Founder of JapanQuest Journeys to contribute a guest post. Scott's company is well known for specializing in customized luxury trips to Japan and providing personalized "platinum quality" service.
Cheers, 
JapanQuest Journeys will introduce you to culturally significant and timeless places off the well-trodden path throughout Japan. Wake up to the spirit of Japan and immerse yourself at a sacred Buddhist mountain retreat; stay at quintessential ryokans and enjoy the luxury of peaceful surroundings, onsen baths and fine cuisine; experience the thunder of taiko drumming, the beauty of ceramic arts and castle towns of eras gone by. On each of these journeys, you will be accompanied by knowledgeable private guides – personable insiders who share their insight into Japan's many mysteries and resources.
Kumano with JapanQuest Journeys
Embark by private car on a spiritual journey to Kumano on the southern tip of the Kii Peninsula, a region infused with religious and historical value emanating from its famous shrines: Hatayama Taisha, Nachi Taisha and Kumano Hongu Taisha. Collectively known as the Kumano Sanzan, pilgrims have traveled to this area for over a thousand years. Then, traverse the mountainous region of Wakayama to UNESCO designated Mt. Koya, Japan's well-known Buddhist mountain retreat.
Mt. Koya is the heart of Shingon Buddhism. The eight forested peaks of Mt. Koya reach 800 meters into the clouds, surrounding the high plateau with a sense of serenity and boasting over one hundred temple complexes. A number of the temples provide luxury temple-stays or shukubo for travelers. Staying on Mt. Koya is one of the best ways to experience Buddhist life in Japan: bathing before a dinner of traditional shojin-ryori or Buddhist vegetarian meal, and rising with the birds for morning prayers with the monks.
Kyushu and Yoyokaku Ryokan with JapanQuest Journeys
For the lover of Japanese yakimono or pottery, head to northern Kyushu via a one-hour flight from Tokyo and visit charming villages by private car. Located in Saga Prefecture, each town has their own unique artistic styles, colors and inherent beauty.  Arita, the cradle of porcelain manufacturing in Japan, is a quiet place among mountains in the western part of Saga. Ri Sampei, a potter from Korea, discovered a fine-quality white porcelain mineral in Mt. Arita-Izumi-yama. This was the beginning of Arita's development into an internationally known town of porcelain.
Imari is most notable because of Imari porcelain, which is the European collectors' name for Japanese porcelain wares made in the town of Arita. Spend a night at Yoyokaku, a lovely Japanese inn that will make you feel at home around an elegant seaside garden.
Yakushima with JapanQuest Journeys
Step back in time to the southern island of Yakushima, a World Heritage Site, and visit ancient cedar forests with trees dating back 7000 years. On guided hikes, enjoy the extraordinary scenery and remoteness of the island. Yakushima, a mountainous subtropical island, is part of Kirishima-Yaku National Park. While in Yakushima, stay at the auberge-style luxury Sakura Hotel and Spa set against the mountains gazing at the sea.
Kanazawa with JapanQuest Journeys
Take a one-hour flight from Tokyo to the coastal city of Kanazawa, a flourishing center of Japanese culture. Governed by great patrons of the arts during a three hundred year period of peace and prosperity, Kanazawa developed a rich heritage that is reflected in its well-preserved geisha quarters, the beautiful Kenroku-en Garden at the foot of Kanazawa Castle and in its distinctive arts.
Utilizing vibrant colors and designs, the art of Kanazawa maintains a distinct boldness that contrasts with the subtlety of Kyoto. By private car, visit Kanazawa's renowned Omichi Market, home to over 200 shops and stalls selling a wonderful variety of local fish and vegetables. Visit the majestic Seisonkaku Villa, a sumptuous daimyo or great feudal lord's residence, containing ornamental woodcarvings and walls covered with gold dust. Meander through the winding streets of Nagamachi – one of Japan's few remaining samurai or military nobility's neighborhoods. Enjoy a relaxing evening at Kayoutei, a luxury ryokan located in the small hot springs village of Yamanaka, surrounded by majestic trees and lovingly nurtured gardens. Sleep in the comfort of a fluffy futon in a tatami mat room.
Sado Island with JapanQuest Journeys
Located off the west coast, Sado boasts spectacular natural beauty, living performing arts traditions and an intriguing history. The island has attracted many talented artists, performers, and craftsmen. Sado is Japan's fifth largest island and is home to well-preserved clusters of weathered gray houses surrounded by expanses of rice paddies stretching to the sea. Here, you can try your hand at Taiko "drumming" lessons, conducted under the auspices of the celebrated Kodo Drummers. Taiko drumming is awe-inspiring in its power, beat and spirituality.
A note from Scott Gilman, Managing Director, JapanQuest Journeys:
I hope you'll let JapanQuest Journeys lead you on a trip through the real Japan. We want you to experience the seasons of a country traditional, yet modern, and rich in scenic beauty and cultural heritage.
We focus on our clients' interests and create collaborative customized itineraries. Our private guides offer the highest levels of knowledge and thoughtful professionalism. Guests immerse themselves in Japan and benefit from the experience and access offered by our team. This intimate knowledge of the best luxury hotels, ryokans, restaurants, sites and special experiences leads our clients to secret spots – unlocking the mysteries of Japan travel.
Category: Japan, Travel Experts