Stay free at the world famous Hotel del Coronado and at the historic Glorietta Bay Inn in Coronado, California.
Dine in four of Coronado's best restaurants and enjoy a dreamy gondola ride. Enjoy spa treatments, explore the village on the Coronado Beach Buggy and still have time to walk along Coronado's long white beach and watch the sun set into the Pacific. This is the perfect setting for a romantic getaway.
Coronado, California is a popular travel destination located between the Pacific Ocean and San Diego Bay in the southwest corner of the state. It is connected to the much larger city of San Diego by a beautiful arching bridge.
 HOW TO ENTER
If you aren't already subscribed to Authentic Luxury Travel, enter your email address in the Subscribe box on the right and click on "Submit." (If using an iPhone, this will be below, not on the right side.)
Enter the capcha code as requested by FeedBurner.
Important: activate your subscription by clicking on the link in the email you will receive from the site.
In order to enter, your subscription must be active.
Everyone – EVEN SUBSCRIBERS  – needs to answer the following question in the comment box at the bottom of this article:
What is your favorite hotel (anywhere in the world)? 

For instance: Cypress Inn / Carmel, California.

CAN'T FIND A PLACE TO LEAVE THE NAME OF YOUR FAVORITE HOTEL? SCREEN DOWN THROUGH THE COMMENTS OTHERS HAVE LEFT UNTIL YOU COME TO A BLANK FORM THAT SAYS "LEAVE A REPLY" - AND THEN WRITE THE NAME OF THE HOTEL. THANK YOU FOR YOUR PATIENCE.
Your hotel tip will be helpful to other travelers, but won't impact your chance of winning this contest. The winner will be chosen in a random drawing.
WHAT THE GETAWAY INCLUDES:
The Romantic Coronado, California Getaway includes:
SOMETHING TO THINK ABOUT:
The winner of the Romantic Coronado, California Getaway has the option of enjoying the trip or transferring the prize. Wouldn't this make a wonderful gift for someone special?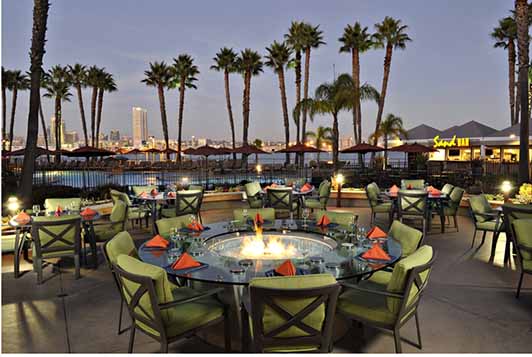 MISCELLANEOUS
The Romantic Coronado, California Getaway  excludes airfare and ground transportation.
Lodging, meals, spa treatments and tours are subject to availability.
The drawing will take place on December 17, 2013 and announced the following day.
Entries must be submitted before midnight (Pacific Standard Time) December 16, 2013.
The prize is valid until December 1,2014, excluding July, August and holidays (Christmas, New Year, Memorial Day and Labor Day).
CONDITIONS OF ENTRY
Participants must be 21 years of age or older residing within or outside of the United States.
Winner will be drawn at random by computer and notified by the email you used to subscribe to this website.
Only one entry per person please (leave only one comment below).
Category: Southern California
Comments (473)
Trackback URL | Comments RSS Feed