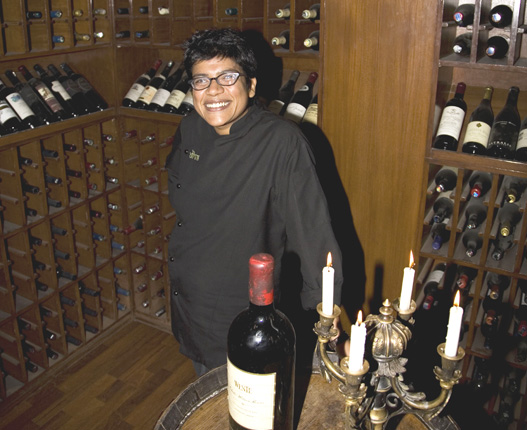 One of the great joys of Authentic Luxury Travel is wandering off the beaten path and discovering hidden gems.
Actually, I have to confess I didn't really discover Diva, the best Italian restaurant in India. A friend in London told me about this jewel in Delhi – but if I hadn't been traveling independently, I wouldn't have had a chance to follow up on her recommendation. Owner/chef Ritu Dalmia fell in love with Italian cuisine when she went to Carrera on behalf of her family's marble and granite business.
Subsequently, she introduced Italian wine to India and has become a major importer of vino di Italia. And here's the best news: Some wines that cost $350 a bottle a block from the winery in Italy can be enjoyed at Diva for $180 because the mark-up is lower in India than anywhere else in the world.
Diva's 14-page list also includes wines from France, Australia, Chile, Argentina, South Africa, New Zealand, Spain, California and – yes – India. Wine Spectator says Diva "offers one of the best lists in the world."
The tony, minimalist restaurant, which opened in 2000, has also won numerous food awards. Some of the dishes come from the wood-fired brick oven visible at one end of the dining room.
We started with sliced crispy duck with white balsamic glaze, rucola, and pecorino shavings. Our next course – porcini risotto – was made without cream so it avoided that common too-rich downfall. John Dory and giant prawns starred in our main courses – and all of the flavors were exquisite.
In addition to Diva, Ritu owns and operates Le Cafe and caters all the meals at the Italian Cultural Center in Delhi.
However, I think the greatest proof of her success was sitting next to us at dinner: an Indian family with two kids, mom in a sari, thoroughly enjoying their Italian meals.
Category: India