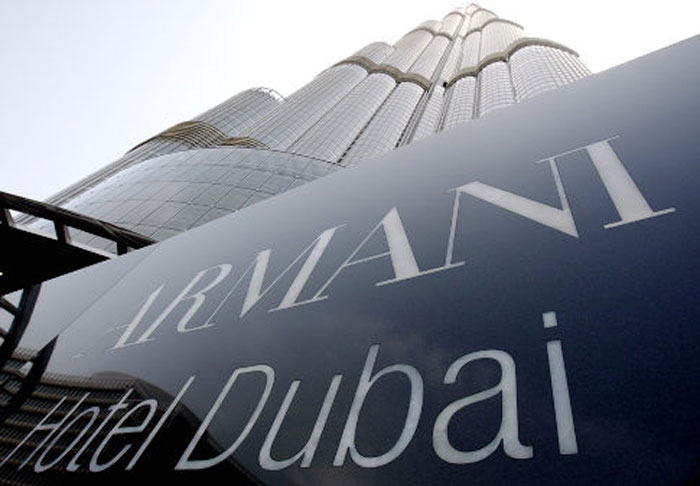 If you read The Inside Scoop on the Burj Dubai, you know that I suggested two hotels with a great view of the world's tallest tower – now called Burj Khalifa.
Now there's a new "insider angle" on Dubai's landmark – and I mean that literally.
A luxury hotel crafted by designer Giorgio Armani just opened this week and is the first tenant in the skyscraper. The Italian designer was on hand for the opening of the 160-room Armani Hotel Dubai.
The hotel offers sleek, minimalist detail and earth tones like rich cocoa-colored wood paneling throughout. It stretches from the base of the spindly, metal-and-glass Burj through the eighth floor, then skips some two dozen stories before continuing on floors 38 and 39. It includes multiple restaurants, a spa and an outdoor swimming pool.
Rooms start at $750 a night, with high-end suites that boast a living room, dining room, walk-in closet, study and full service bar going for about $2,180 a night.
Dubai's newest five-star hotel is the first part of the 2,717 foot (828 meters) Burj Khalifa to open to the public since the 124th-floor observation deck welcomed its first visitors in January.
Click here to get the best rate at the Armani Hotel Dubai.