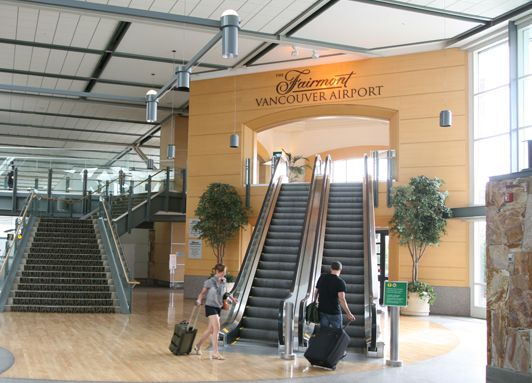 Luxury travel is about relaxing and having fun – not rushing to catch a flight at the crack of dawn. That's why – as I explained in an earlier post – I make good use of airport hotels.
The Fairmont Vancouver Airport Hotel has always been a favorite of mine, so I was pleased to learn that it just won "Best Airport Hotel – North America" at the World Airport Awards 2011 in Copenhagen.
The Best Airport Hotel – Fairmont Vancouver Airport Hotel
This is the first year airport hotels have been recognized as part of the awards and The Fairmont Vancouver Airport Hotel was ranked first over the Grand Hyatt Dallas/Forth Worth and the Westin Detroit Metropolitan. In addition, the hotel placed fifth in the world on the World's Top 10 Airport Hotels list.
The annual World Airport Survey, performed by Skytrax, collected responses from more than 11 million questionnaires distributed to passengers around the world, representing over 100 nationalities and covering more than 240 airports worldwide.
I didn't vote, but I agree – at least in one category – with the more than 11 million passengers who did.

Photo credit: ADAMS / HANSEN STOCK PHOTOS.
Category: Air Travel, British Columbia, Canada, Hotels