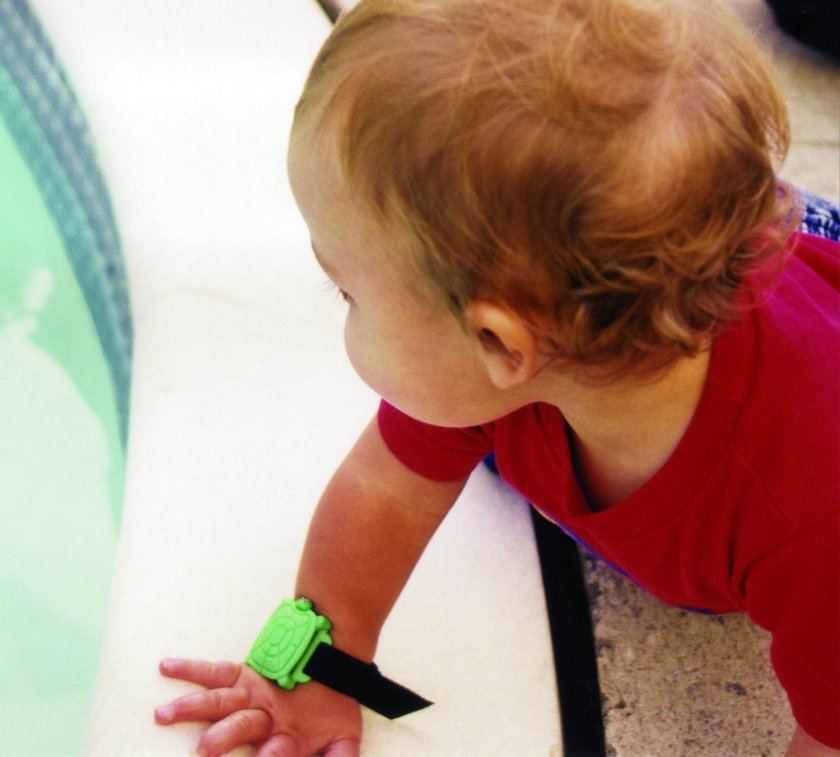 The Safety Turtle wristband helps keep kids safe around water.
Keeping kids and pets safe around water is critically important and can be a challenge – especially when the family vacation is to a resort with a swimming pool or to a lake. Now I've learned about a wireless wristband alarm called "Safety Turtle
" that can help.
Child and Pet Water Safety
This ingenious, portable devise sounds if a child or pet falls in a lake or a pool when your back is turned or your attention is momentarily diverted.
The Safety Turtle consists of a wristband/collarband and a small wireless base station that alarms the instant the child or pet goes in the water – as far as 200 feet away. Safety Turtle can be purchased online or at retail stores throughout North America.
While nothing is as effective as attentive adults who constantly monitor pets and young children, the Safety Turtle is a good back-up for outdoor travel activities near water.
It's also important for children and adults to practice safe sun outdoors – especially around water.
Category: Travelling with Kids