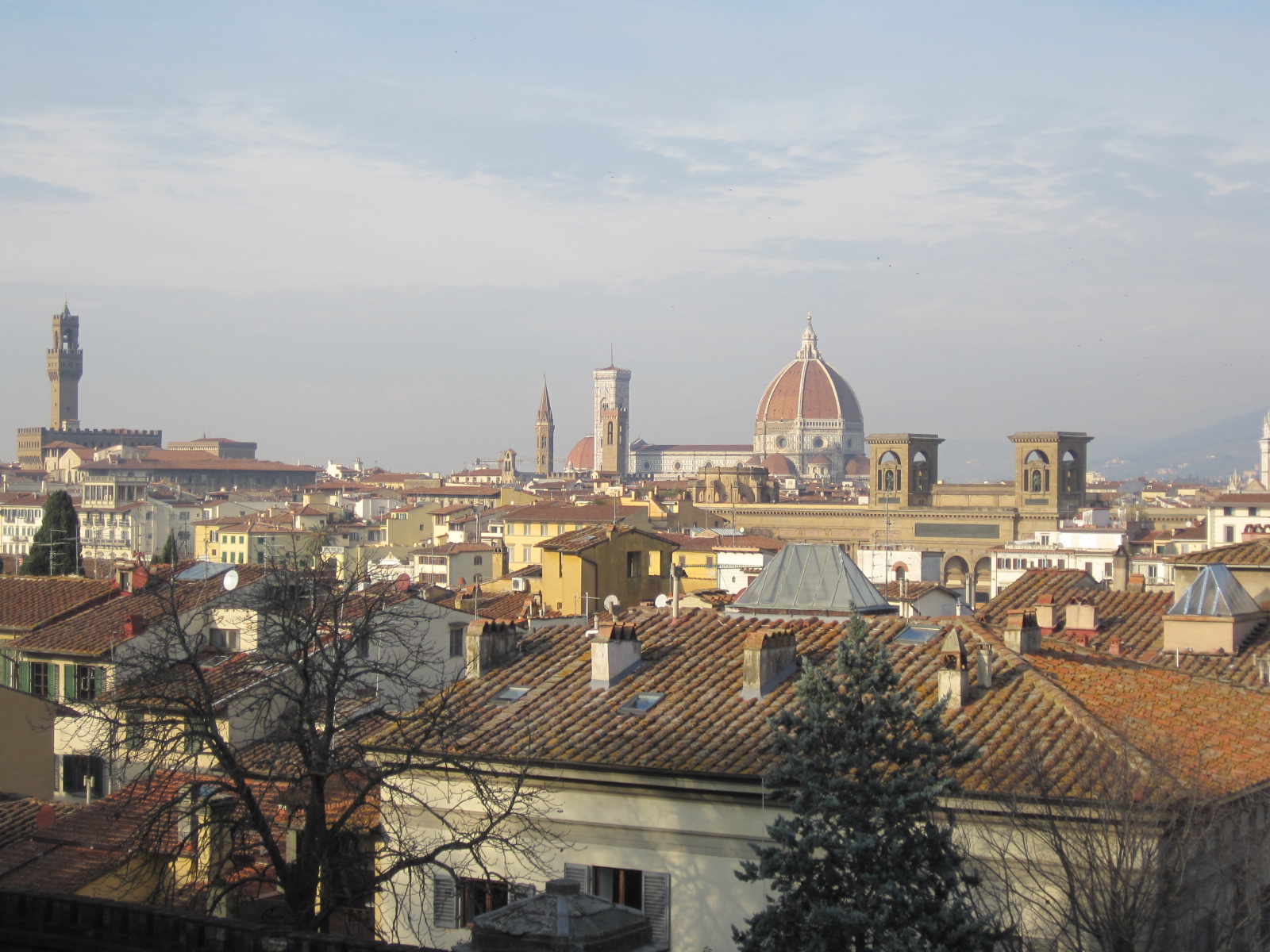 Panorama of Florence, Italy, taken from the Piazza de Michelangelo.
This travel tip comes from my friend Shelley in San Diego, California, who stayed in a three-bedroom apartment – a "dream in the heart of Florence" – in December. When she told me how perfect it was for her family, I couldn't resist sharing her comments with you. I love that it's in an upscale area and close to good neighborhood restaurants. It sounds like a great deal and someplace you might want to consider for the next time you travel to Italy.
Vacation rentals are great for authentic travelers who want to connect with the community and the local culture. In my opinion they are better than hotel accommodations for 3G (three-generation) family vacations.
Shelley:
"We had the pleasure of staying in Claudia's beautiful apartment while visiting our daughter who is studying in Florence. We arrived on Christmas day, which we expected to be less than convenient, but Claudia was gracious enough to let our daughter store some food in the kitchen and provide her with a key in advance so that we did not need to disturb anybody's holiday with our arrival. Additionally, the kitchen was stocked with water, juice, coffee, a fresh fruit basket, and wonderful olive oil that Claudia bottles herself. The apartment was spacious enough for the 4 of us to not feel crowded. It was well furnished, with comfortable beds and linens. WiFi, heat, and hot water were all in excellent working order. We were even able to comfortably prepare meals in the kitchen. The location was fabulous…convenient walking distance to everything in Florence, and a true upscale residential neighborhood. Neighborhood restaurants and shops were all very nice. We look forward to staying at Borgo Pinti again on our next visit to Florence."
Duomo Vacation Rental – VRBO 165586, 3 bedroom apartment in Florence, Italy






Category: Italy, Vacation Rentals