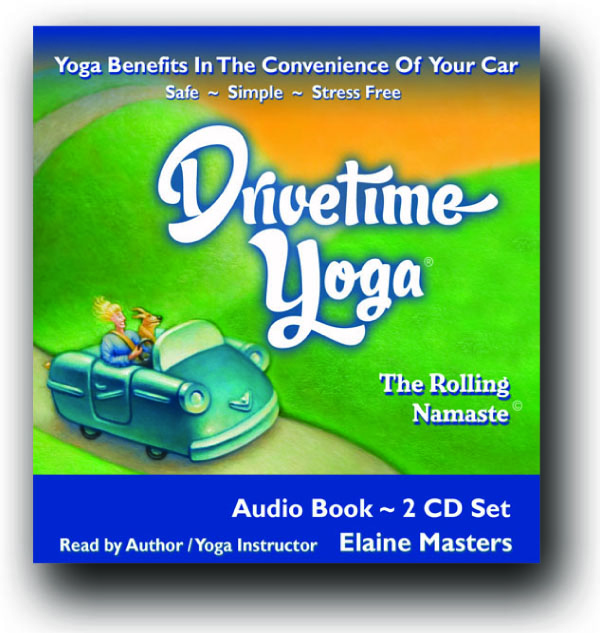 Take the pain out of travel by doing yoga stretches and breathwork.
Traveling is great, but sitting while driving and flying can be a real pain. Literally!
If you're a frequent business traveler, this can have a negative impact on your ability to do your job. If you have a long commute, sitting can do permanent damage to your body. If you travel for pleasure, back, shoulder, and neck pain can take the joy out of your vacation and – perish the thought – maybe even make you wish you'd stayed home.
When you're flying, I suggest you take care in choosing your seat and follow my other in-flight tips. This will help you avoid germs, stay hydrated, eat healthy snacks, stay warm, and relax during the flight.
In addition, Enter Elaine Masters, a registered Yoga teacher, who has devised a series of simple stretches and breathwork that you can use on the road or in-flight to take the pain out of travel.
Flytime Yoga and Drivetime Yoga are available from her website www.DrivetimeYoga.com.
I slip Drivetime Yoga ("The Rolling Namaste") into the CD player while I'm driving and follow Elaine's instructions for safe and simple stretches. It makes all the difference in the world. Her road rage remedies are innovative and effective, as are her suggestions for using stop lights and traffic jams to tone muscles and relax.
Flytime Yoga has tips for easing back and shoulder pain, as well as calming anxiety and avoiding DVT – deep vein thrombosis. The author also provides suggestions for dealing with jet lag.
Elaine Masters wants you to "Breathe deeply, stretch often, and travel well!"
"The world is a book," said philosopher and theologian St. Augustine, "and those who do not travel read only a page." Elaine and I want you to read the whole book -in comfort.
Category: Dealing with Illness and Discomfort