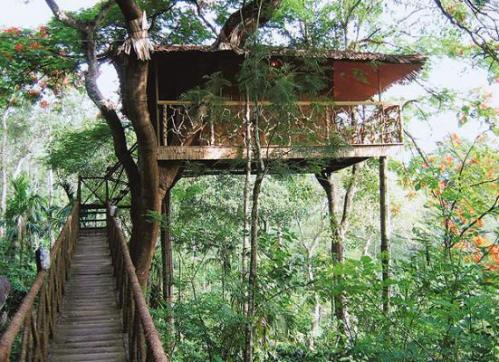 Travel is healthy for your mind and soul, especially if you stay in tree house hotels.
I travel to explore the world and experience new cultures, but I was recently reminded when reading the popular blog The Dish, that, in addition, travel is healthy for your mind and soul.
I felt more relaxed just reading one of their posts: "Three Delicious Days By Monterey Bay"
Another post about tree house hotels read like a stress-buster recipe for desk-bound business hounds.
Then I started going back through some of my own posts on Authentic Luxury Travel. Certainly, Amangiri Resort in Southern Utah is the perfect place for a mind and spirit tune-up.
So thanks friends at Parker Sanpei & Associates. The Dish reminded me that travel isn't just an exploration of the world. It can also be an exploration of the self.
Category: Mind and Spirit