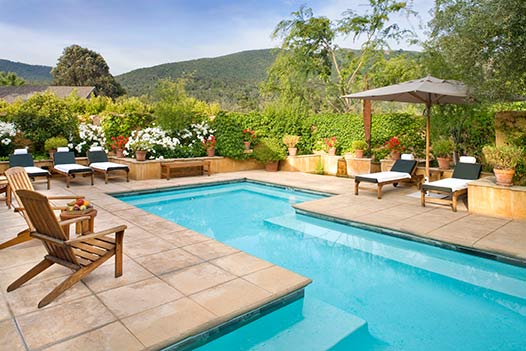 Thanks to all of you who subscribed and submitted comments for the Four Fabulous Nights in Carmel Getaway.
It was interesting to see which locations popped up as favorites. Here are the top ten:
Country/Location
Italy
Carmel, California
South Africa
Indonesia
Antarctica
French Polynesia
Ireland
New Zealand
Spain
USA
AND THE WINNER IS…
The randomly selected winner of  Four Fabulous Nights in Carmel, California is Marie Bologna who on December 5 commented:
"Rome, Italy. It is where my husband proposed."
Congratulations Marie!  I will contact you through the email address you provided, and I hope you have a wonderful time in Carmel.
This giveaway was sponsored by Cypress Inn, Bernardus Lodge and the Monterey Bay Aquarium.
For those subscribers who didn't win, I have free copies of 101 TIPS FOR WOMEN TRAVELERS for the first ten subscribers who go to our contact page and send their name, mailing address, and the same email used for the Carmel contest.
And stay tuned….because we have more getaways in the works and maybe next time luck will be on YOUR side.
Category: Northern California