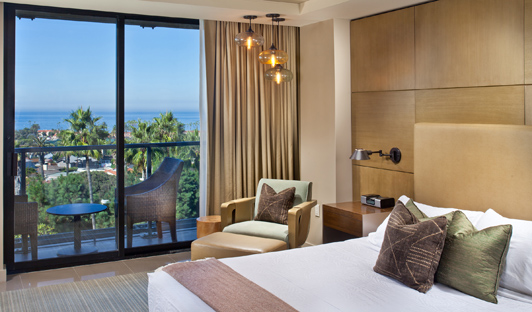 AND THE WINNER IS…
The randomly selected winner of our La Jolla Getaway is Jenni Prisk.
Congratulations Jenni!  We will contact you through the email address you provided when you subscribed, and we hope you and a guest will enjoy your La Jolla adventure.
This getaway was sponsored by Hotel La Jolla, Birch Aquarium at Scripps, Cusp Dining & Drinks, Surf Diva, and La Jolla Wine Tours.
Thanks to everyone who subscribed and submitted comments for the La Jolla Getaway.
We received nearly 200 entries and lots of interesting comments about the things travelers consider essential. Understandably, it seems that most of you wouldn't want to be separated from your smartphones, but I particularly like those that would take their thirst for adventure, a sense of humor, and a great attitude.
The first person to be randomly drawn from those who left comments was unfortunately disqualified because she wasn't a subscriber. The "How To Enter" info clearly stated that contestants needed to subscribe and leave a comment.
So please make sure you subscribe to Authentic Luxury Travel…. that way you'll be notified of more exciting getaways we have  in the works — and maybe next time YOU'LL be the lucky winner.






Category: Southern California