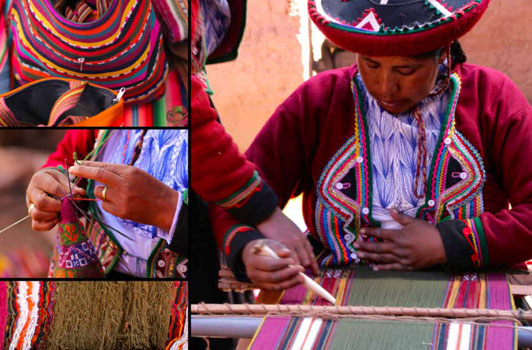 Nina Fogelman, owner of Ancient Summit, just sent me this note from a recent client. Linda Sandvig traveled through Peru with her family on an itinerary planned by Nina. The report is long, but I read every word and shared their enjoyment of this land and its people.
"Your ears should be ringing because I have told countless people about how wonderful our trip was and how happy we were using Ancient Summit. I knew that the plan that you put together was perfect for me, but you never know when you are dealing with "20 somethings." My children and husband loved the trip and itinerary. They commented that they were thrilled that it was not just a vacation but also "educational." Steve thanked me several times for putting the trip together but, as we both know, the credit is yours.

My son who said that he originally was not super excited about Peru did some homework and said that the more he read about the Incas and Peru the more excited he became. His comment was that we had really lucked out with our guides, particularly Jose Carlos and our driver Boras because they were the best. All of us enjoyed them immensely. (I know that we did not just " luck out" as that is something that is important to your company). Jose Carlos was quick to pick up the "personalities" of the group and really enriched our trip. He even took the time, with some of his friends, to meet the kids in Cusco for an evening of music and dancing.
Authentic Peru
We enjoyed not only beautiful scenery in Peru, but the opportunity to understand more of the culture and the people. We loved our lunch at Aida's. It was delicious and the hospitality was so warm and enjoyable. The whole family loved that afternoon. We also really enjoyed meeting your son Julio and visiting the school and the village.
Although our horseback riding was a little more of an adventure than we anticipated, we loved it!  We think that the Salt Mines should be on the "must see" list for everyone visiting Peru.  They are just stunning. I know she felt terrible about the horse losing its bit, but since no one was hurt it just adds to the adventure. The ride was beautiful and the picnic lunch on the trail was just perfect.
Good Meals and Hotels
We also loved our cooking lesson with Ricardo. He is quite the personality!  We found out that he has a good friend who lives in the city next to ours and visits every couple of years – it's a small world. Really enjoyed not only the cooking experience, but going to the market with him.
One of our lunches was at Ananau in Yucay. Steve and I went back there twice and had a delightful time with the staff and owner Betty. The food was great and the company wonderful. The food was delicious everywhere we visited in Peru – so fresh and healthy. I have never eaten so many kinds of corn or potatoes and all were delicious.
The hotels in Peru were perfect for our family! It was wonderful to spend three nights just as a family playing cards in the bar at La Casona de Yucay. We sat in front of the fireplace and ordered pizza and beer – our lunches were so large that we didn't require much for dinner. The rooms were spacious and the grounds beautiful. Steve and I wandered over to the Sonesta Posadas which, as you indicated, was a step up, but for our family, the smaller La Casona was perfect. Also loved our rooms at the Casa San Blas. The views from our bedroom were stunning! Cusco is a beautiful colonial city.

Machu Picchu
My children also loved Llama Path. Their guide Julien was wonderful. They said that they ate like kings and queens. My daughter said that she was afraid that they would be the only group coming back from the hike having gained weight. It was really nice for the four of them to have time together. As you indicated, they met other people along the way, but I really think Peru was a great bonding experience for them. Again, I was struck with how much they enjoyed learning about the history and culture. My son said that there was a group of Irish girls that they got to know, but their objective was just to hike the trail and were not interested in learning much about the history. He thought it was really disrespectful in not listening to their guide. Again, the kids thought Julien was excellent and were in awe of the cook and their porters – whom they affectionately called the "red army."
Steve and I also enjoyed our day hike on the Inca Trail. Jose Carlos was really patient. We saw beautiful scenery and the orchids were beautiful. One day was perfect to have an appreciation of the trail, but 4 days would have been too much.
We think Ancient Summit is the best. Love the commitment to Peru, to the culture, and to the people. I would be happy to be a reference. Thank you so much.
Linda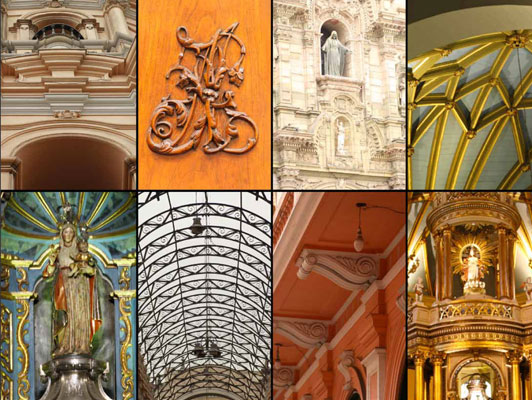 Category: Peru