This Botswana trip report was contributed by Victoria Harris, Board President of the California Wildlife Center near Los Angeles.
In 2011, my husband and I and two dear friends were lucky enough to work with Patrick Ashworth of Ashworth Africa in planning a fantastic trip to Africa.  Originally we had just planned to visit South Africa but, to his credit, Patrick was insistent that we include a visit to Shinde Camp in Botswana.
From South Africa to Botswana
Leaving Johannesburg we flew to Maun in Botswana where we transferred to the small plane that would take us over the world famous Okavango Delta to Shinde.  I swear our pilot wasn't as old as my luggage – but he did a beautiful job!
We arrived at "Shinde International Air Strip" – a short swath of concrete with animals grazing nearby and were immediately greeted by the friendly Shinde staff and taken a short distance to our camp.
While we enjoyed refreshments on the beautiful patio and a tour of the camp, our luggage was deposited in our tented room.  Everything at Shinde is designed to give guests the best possible experience.
Timing is everything!
Shinde is a private reserve that allows your guides to take you anywhere on the vast property to capture some of the most incredible animal photos ever!  We were lucky enough to be there when the lions were coming together to mate – apparently this happens once a year and lasts for three days – timing is everything!
Every day was a revelation – and a photographers dream!  And our guides were so incredibly gifted and friendly.  They really knew the preserve and managed to amaze us every day.  Whether it was getting us up close and personal with a leopard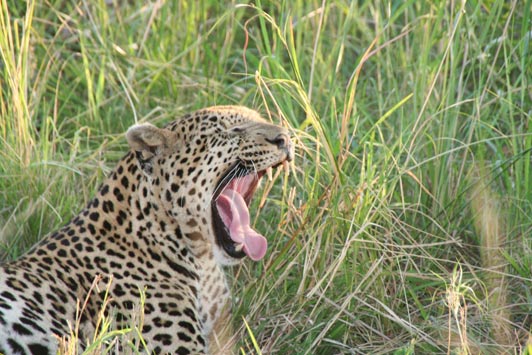 or taking us to a herd of elephants protecting their babies.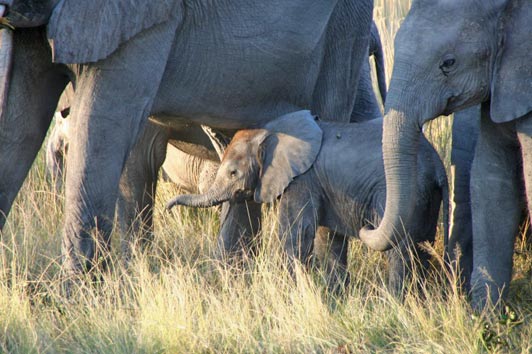 In between twice daily game drives, we shared stories with the other guests and enjoyed fabulous meals with staff and guides.  The outdoor  dining room at Shinde is something to behold – particularly the chandelier (apparently a gift sent by a former guest  – that the staff then needed to figure out how to assemble).
Not to be missed is a mokoro boat ride – reminiscent of something biblical as you lean back and glide through the reeds.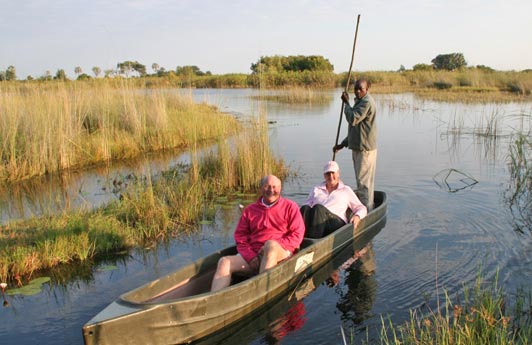 And if you've ever been on Safari you know about "Sun Downers" – the perfect end to each day when your guide will find a wonderful picturesque location to get out of the jeep and set up cocktails and snacks of your choice – before you had back to camp.
Our accommodations were perfect – with ensuite bathroom (with a tree growing up right through it)!  Before each morning game drive the staff delivers biscuits and your choice of beverage – and in the evening before you retire to your room, they place a tray with evening sherry in your room.
So many people say that an African safari is on their "bucket list" – and I tell them this is not a once in a life time experience – as soon as you return home, believe me when I tell you you will be contacting Patrick Ashworth and starting to plan a return trip…as we are this coming May!
Here's another of our favorite pix.
Category: Botswana, Safaris, Travel Experts