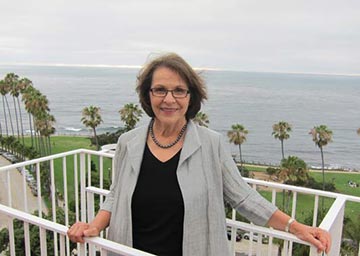 Welcome. You've come to the right place if you're looking for authentic luxury travel options. There's nothing I enjoy more than sharing what I've learned during the course of a long career as a travel journalist and photographer. Looking for a boutique hotel? A private guide in Mumbai? A way to avoid the crowds in Monet's garden at Giverney? I can help.
I live in La Jolla, California, a beautiful authentic luxury travel destination, and I'm the travel editor of Ranch & Coast, "San Diego's ultimate lifestyle magazine." I've written lots of articles for magazines such as National Geographic Traveler, Islands, and Travel & Leisure.  I've also authored a dozen books in the Frommer series - including guides to San Diego, New Zealand, and Australia. The research for this writing has taken me to some of the most beautiful places on earth and put me in touch with fascinating people.
Enjoy Authentic Luxury Travel Experiences
Nothing makes me happier than connecting with local people and their culture when I travel.
The mission of this site is to make it easy for you and other travelers to make authentic connections when you travel. That might mean staying on a beautiful farm in New Zealand and learning firsthand about rural life. It could also be attending a summer music festival in Latvia or rafting in Bhutan or taking cooking lessons in the homes of Tuscan mamas.
About me
I'm very grateful for the success I've enjoyed as a travel writer – especially because I didn't even have the sense to major in journalism. Instead, my first career was teaching and I used the long school holidays to explore the world.
Eventually, I took a year-long leave of absence and traveled continuously through the South Pacific and Asia. Once home, I ignored the "don't give up your day job" warnings and became a full-time freelance writer.
By then, I already knew that the real joy on the road comes from connecting with locals and experiencing their culture…that the "luxury" in authentic luxury travel can be high thread-count linens or discovering a great little coffee house where the welcome is an warm as the brew.
About me +1
About ten years into my writing career, I met and married photographer and classic car enthusiast Richard Adams. In the process, I became a step-mom – and since then a mother-in-law and a grandmother. While we both still enjoy the occasional solo gigs, Richard and I usually travel together and sometimes also with our extended family.
More thoughts on authentic luxury travel
Authentic travel is life changing. It helps us connect with ourselves. The friendships we make on the road contribute to a safer global community.
I hope you enjoy browsing through Authentic Luxury Travel. Nothing gives me more pleasure than sharing what I've discovered – places to stay, shop, eat, play, interact, wonder, love, laugh. If you don't find what you're looking for, use the contact form to send me a message.
If you also like traveling independently, meeting local people, and exploring places that aren't on every list of must-see-sites, I hope you'll share those experiences by contributing a trip report to Authentic Luxury Travel.
I look forward to hearing from you.
Cheers!
Category: Authentic Travel