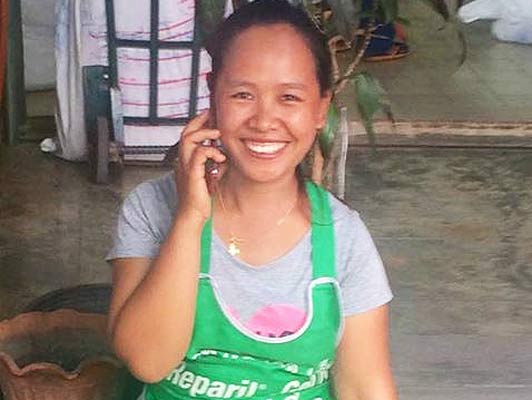 SE Asia. I've been there. Maybe you've been there, too. But I doubt that any of us had a trip like Authentic Luxury Travel contributor Larry Kessler. For this San Diegan, the "luxury" is always meeting local people and making authentic connections.
Larry is just back from SE Asia, where every day presented a new adventure. Here are his secrets to planning an "extraordinary" holiday to SE Asia or wherever your heart leads you.
Here's one way to do it
Inform your boss or your employees that nine months from now you and your mate are gonna go have a real adventure. (If you're really out there, decide to go by yourself.) Then go online and buy airline tickets, book hotel(s), get a car or transfers lined up. Next, watch all the videos you can find to acquaint yourself with your exotic locale. Map out every historical spot. Watch and re-watch Travel Channel shows about every fabulous restaurant. Even endure Anthony Bourdain's pontification to figure out what to do and where to go. Nobody's gonna mess with you, cause you now know more than the locals. Whew….I'm exhausted just writing about it.
Or…….you can do what I just did
I booked a flight from San Diego to SE Asia (Bangkok) with a return flight home one month later from Vietnam. I only booked one night in Bangkok. ("One night in Bangkok and the world's your oyster. The bars are temples but the pearls ain't free.")
And what I said to myself was, "Whatever happens in between I will leave to the dance between The Universe and my intuition. No plans, no preconceived notions of where I had to go and complete and utter freedom to simply follow my instincts. If that sounds to you like a remnant of a lost Woodstock generation hippie itinerary, I must assure it is not.
Traveling with a simple framework of where you want to go and leaving the details not to chance, but to faith that your guides will find you, for me, is the truest expression of transforming a vacation into an adventure. Before you hop onboard the plane, simply set your intention that your journey will be filled with magic moments. Be grateful. Then be on your way.
Welcome to SE Asia
First stop Bangkok. In my hotel, I introduced myself (a Jewish guy) to Mohammed, a Prince in the Royal Family of Dubai. He was there to go shopping…with a limitless budget. He never met a Jew. I never met Arab Royalty…so, of course I invited him to break bread. Broke down walls, then built trust. World Peace solved….now what's for lunch?
Some of my SE Asia highlights…hmmm…let's see:
I "coincidentally" bumped into Chalermchai, the visionary designer/architect artist of the White Temple in Chang Rai, Thailand. (At least 30,000 people on the premises, but we "accidentally bumped into each other.") Told him I was leaving a virtual stone there as a placeholder for a friend back home trying to save enough money to visit SE Asia. He was proud to hold that stone in his heart in anticipation of her arrival.
Went to Angkor Wat in Cambodia, where thousands of strangers gather daily to share the spiritual experience of watching the sun to rise behind this sacred Temple. (Site of Angelina Jolie's Tomb Raider film.)
Also in Cambodia, I connected with a humble man and his grandson in a little village in the middle of nowhere. He wants nothing more than to believe hope is possible. The grandpa is blind, but my hope is perhaps he will see again through the eyes of his sweet grandson.
Spent time volunteering in an orphanage for children who have AIDS. Do you want to feel radiant love? Try this on your next holiday. How did it happen? "Random" meeting in an airport lunch spot. Three questions later I was on a plane to Phnom Penh, Cambodia.
Don't get me wrong, I gifted myself with luxurious spa treatments daily, too. And in SE Asia they're practically free. I had a world class haircut in Hanoi. I became like family to my tuk tuk (auto rickshaw) driver. I spent time with street vendors (mostly old women) who respond to a smile with one even bigger. I was beckoned by a Buddhist monk to meditate with him in an airport. And throughout SE Asia, I saw magnificent temples that exuded an otherworldly beauty. Oh…and I got kissed on the cheek by an elephant.
My favorite SE Asia hotels
In Vietnam, I found a home on the road with two properties from the Elegance Hospitality Group based in Hanoi. I stayed in The Emerald Elegance Hotel in Hanoi and their sister property, The Essence Hotel and Spa in Hoi An. Five stars just aren't enough for these places.
Wow. Just Wow. Upon check-in they sit you down very comfortably on an oversize sofa; they bring you drinks and gifts; and then they just talk to you for 15 to 20 minutes about your life and what you love to do. In Hoi An, I asked for an adventure, and the next thing I knew they introduced me to the manager who offered her time to take me all over town on her scooter. It was a beautiful gesture. We here in the West have much to learn about hospitality, believe you me.
A hotel property is only as strong as the collective heart of its employees. This group hires good people, and you just know they just truly love to be of service. Warmed my heart.
Three unforgettable countries in SE Asia. Thailand, Cambodia, and Vietnam. The buildings were nice. The people were unforgettable.
Authentic connection can happen anywhere
Want to come home from your next trip with more than a tan and some trinkets? Try stretching your comfort zone and getting comfortable in the uncomfortable. That's the secret to having an extraordinary holiday. You'll meet wonderful people and you might even find out who you really are.
Larry Kessler is a great friend of this site. His previous contributions include Larry's Meaning of Life Travel Experience; Costa Rica – Moon, Stars, Magic; Portland, Oregon. Go. Be Surprised; First Time in Europe. Journey to Connection. As well as a two part Insider's Guide to New York.
Category: Cambodia