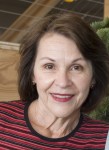 About The Author: Elizabeth Hansen
I'm a strong believer in the value of authentic travel experiences. It doesn't matter if you are traveling to another country or visiting a nearby city. What's important is to connect with local people and experience their culture. I think that authentic travel can be life changing and may even help build a safer, more peaceful global community.
I enjoy helping travelers plan custom itineraries that wander off the beaten path instead of following the well-worn trail of tourist sites. If you are coming to my hometown of La Jolla (San Diego), California, or traveling to an exotic destination, please read about my trip planning service and then email me at ehansen298@aol.com.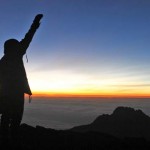 Personal transformation: Standing on the "Roof of Africa" at sunrise. Can personal transformation be achieved through adventure travel experiences? This is part 2 of a two-part article by Louis Amoroso on his recent journey to the top of Africa —…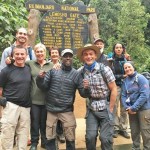 Kilimanjaro: I love reading well written accounts of other travelers' adventures – and that's just what this is. Louis Amoroso is a popular life coach who uses travel as a medium to lead successful professionals to even higher levels of…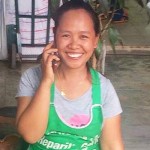 SE Asia. I've been there. Maybe you've been there, too. But I doubt that any of us had a trip like Authentic Luxury Travel contributor Larry Kessler. For this San Diegan, the "luxury" is always meeting local people and making…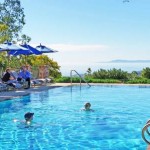 I love the view of the Channel Islands from the pool at Belmond El Encanto. My favorite Santa Barbara hotel? That's easy. Belmond El Encanto won my heart with gracious suites in historic cottages, beautiful gardens, and a panoramic ocean…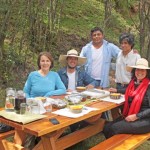 Peruvian paradise: Pablo and his Paso. Peruvian Paso horses were on my radar when we went to Peru last year. I'd read about their oh-so-smooth gait and wanted to experience this ride for myself. Nina Fogelman of Ancient Summit planned…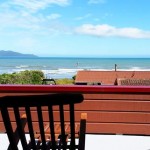 Majestic water fowl and native plants thrive in the Waikanae Estuary. New Zealand beach communities are dotted along the country's coast. Until recently, I thought I'd experienced the best of them – but then I found Waikanae. In a roundabout…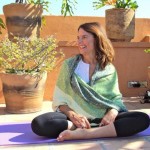 A yoga twist in Tuscany with Anne Marie Welsh. Yoga, as taught by Anne Marie Welsh at the Community Center in my hometown, changed my life. It's not just the way she demonstrates the asanas that make her special, it's…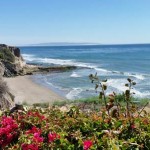 In Shell Beach, native grasses and red bougainvillea bloom on the oceanfront bluffs. Shell Beach: What makes this area the perfect spot for a summer vacation? Great weather and a relatively laid-back atmosphere. Further north, coastal fog can be a…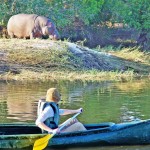 Solo travel provides quiet moments for getting to know yourself. Solo travel can be a wonderful way to see the world. For a couple of decades, I went everywhere alone and loved the independence and freedom. Even now, having married…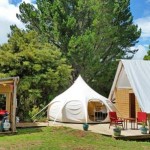 Good trip planning led me to the beautiful Saratoga Arms in Saratoga Springs, New York. Trip planning making your head spin? I feel your pain. Even though I've been planning trips for myself and others for a long time, I…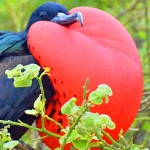 Galapagos icons: a pair of blue footed boobies. Galapagos adventures top many travel bucket lists. Blue footed boobies, sea turtles, and reef sharks draw travelers from around the world to the popular South American destination. Some people only dream of…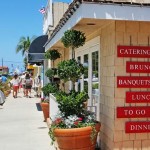 Avenida de la Playa: "A short walk from the beach…a simple but wonderfully comfortable setting." Restaurants in La Jolla Shores are my favorites, and this isn't just because they are close to our house. What I really enjoy is the…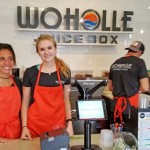 La Jolla Shores restaurants: The juice bar at Everyday California is the new kid in the neighborhood. La Jolla Shores restaurants have a special place in my heart – and not just because they're walking distance from our house. What…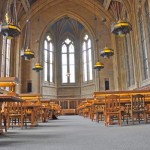 Seattle landmark: Elliot Bay Book Company located in the colorful Capitol Hill area. Seattle is one of my favorite cities, so I was happy to receive this guest post from Karen Adams, a talented local writer. I love her focus…